Lefty Lucy© is a professional band that performs as a duo and a full five-piece band. They perform popular cover songs as well as many original songs. Lefty Lucy has played all over the world, including Las Vegas, Bermuda, Key West, the U.S. Virgin Islands, Puerto Rico, the Panama Canal, Cabo San Lucas, Lake Tahoe, Colorado, Nashville, Boston, Philadelphia, New Jersey, and many privately owned Motor and Sailing Yachts.
Lefty Lucy continues their tour and spends most of their time between Colorado and Florida and performs nightly in both locations; Colorado in the winter as the house band for Copper Mtn. Ski Resort and various locations in Florida in the Summer, including Tampa, Sarasota, and Siesta Key.
Lefty Lucy© has been the house band in many locations. They performed in both Bermuda and Las Vegas for seven seasons, as well as at Copper Mtn Ski Resort for 20 seasons.
They started their seven-year Las Vegas residency playing for Harrah's Casino at the world-famous Toby Keith's 'I Love this Bar and Grill.' The five-piece band played a great variety of New Country music mixed with some rock at Toby's. Toby himself even joined Lefty Lucy many times for renditions of "I Love this Bar," and "Get Drunk and Be Somebody," and many others. They rounded out their Vegas residency schedule at Jimmy Buffett's "Margaritaville."
As one of the top Country bands in Las Vegas, Lefty Lucy was chosen to be the opening act for Kenny Chesney at the MGM Grand Garden Arena. They enjoyed playing their original songs to an excited crowd of 18,000 people.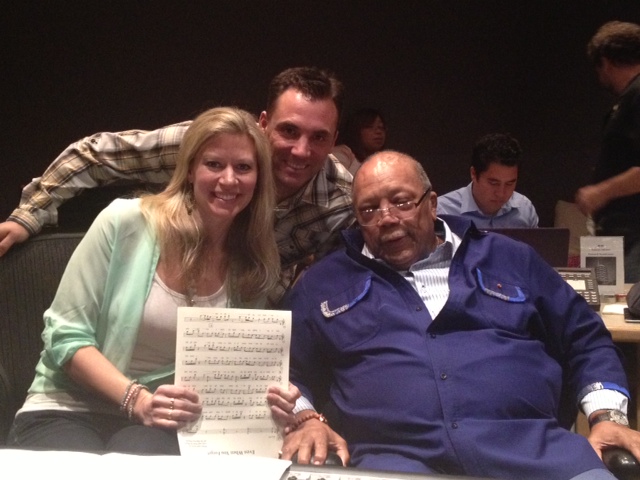 Recording with Quincy Jones
Lucy and Nick wrote a song called, "Even When You Forget" for the "Keep Memory Alive" Foundation. With Quincy Jones doing the production, they recorded it in L.A. at Capital Records Studio A.